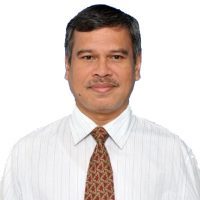 Rachmat Soulisa
Direktur
Warga Negara Indonesia. Lahir di Ambon pada tahun 1969 memperoleh gelar Sarjana Teknik dari The Univeristy of Tusla, Oklahoma, Amerika Serikat dan memperoleh gelar Magister Teknik dari universitas yang sama.
Saat ini menjabat sebagai Direktur Keuangan PT Marga Lingkar Jakarta (MLJ) berdasarkan Akta Notaris Nomor 28 tanggal 26 November 2020 yang dibuat oleh Yunita Aristina, SH, M.Kn, berkedudukan di Jakarta dan Pengesahan oleh Kementerian Hukum dan Hak Asasi Manusia RI Nomor : AHU-0199731.AH.01.11 Tahun 2020 pada tanggal 27 November 2020.
Sebelumnya menjabat sebagai Wakil Direktur Teknik & Operasi PT Marga Mandalasakti sejak April 2017.