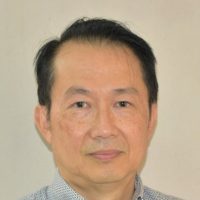 Subianto Setjawardaja
Direktur
Warga negara Indonesia. Lahir pada tanggal 23 April 1965 dan berdomisili di Tangerang. Memperoleh gelar Sarjana Teknik dari Universitas Tarumanagara pada tahun 1989.
Saat ini menjabat sebagai Direktur PT Marga Lingkar Jakarta ( MLJ ) berdasarkan Surat PT JAKARTA MARGA JAYA Nomor 025/JMJ/Dir/XII-2019 dan  Akta Pernyataan Keputusan Para Pemegang Saham Diluar RUPS PT Marga Lingkar Jakarta No. 01, tanggal 02 Januari 2020 dibuat dihadapan Rina Utami Djauhari , Notaris di Jakarta dan Pengesahan oleh Kementerian Hukum dan Hak Asasi Manusia RI No AHU – 0011186.AH.01.11. TAHUN 2020 tanggal 20 Januari 2020.
Sebelumnya menjabat  sebagai General Manager Puri Jaya Pasar Kemis, Jaya Imperal Park Sepatan and Puri Jaya Sidoarjo sejak tahun 2017, General Manager Graha Raya, Puri Jaya Sidoarjo and Bukit Semarang Jaya Metro Housing sejak tahun 2014 – 2017 , General Manager Finance, MIS, Legal, HRD and Land for Development sejak tahun 2011 – 2013, dan Coordinator Manager for Planning, Land & Legal and Puri Jaya Sidoarjo & Graha Raya Housing.